Greenworks G40PSHT 40V 2-in-1 Cordless Pole saw & Hedge Trimmer (With 4AH Battery & Charger)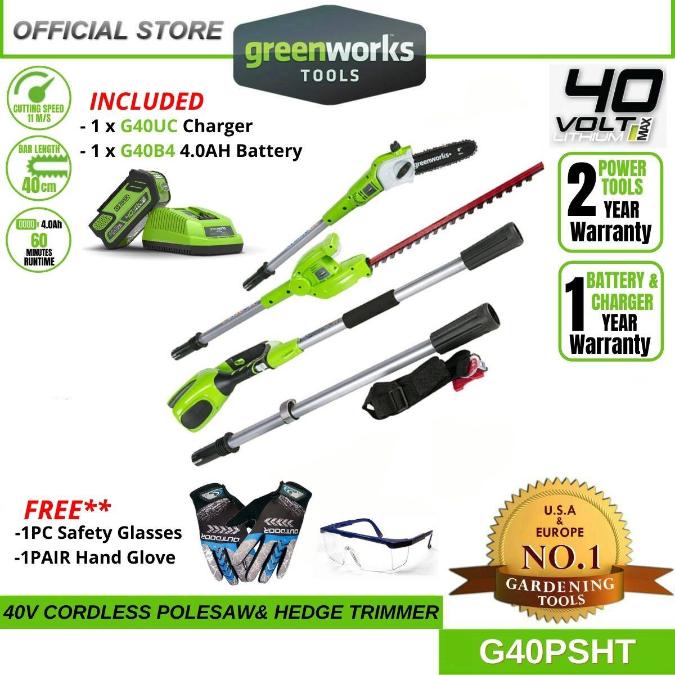 Greenworks G40PSHT 40V 2-in-1 Cordless Pole saw & Hedge Trimmer (With 4AH Battery & Charger)
---
Description
G40PSHT is a Greenworks 40V battery branch saw and hedge trimmer on stem type which the users have one handle and two machines.

The chain of the saw is easily adjustable in terms of tension with an adjustment knob.

The chain of G40PSHT is lubricated by an automatic oil supply.
Advantages
This model has a very long cut time thanks to the G-Max 40V 4.0Ah battery.

The branch saw has a 3-piece dividable stem that gives the user an extra long reach which is up ti 240 cm.

The great advantage of this model is no extension cords and no fuels.

There's no exhaust gas released by this model and therefore it is also environmentally friendly working.